Richard Mille | Art Prize Art Here 2022 at Louvre Abu Dhabi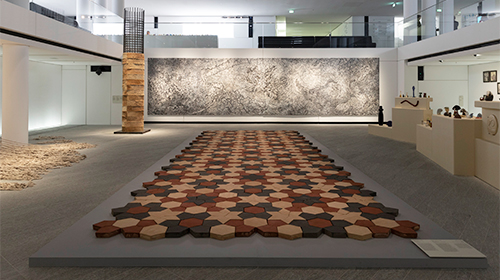 Continuing its commitment to resetting the boundaries of contemporary creativity, Richard Mille in collaboration with Louvre Abu Dhabi is proud to present the highly anticipated second season of the Richard Mille Art Prize. Art Here 2022 builds upon the momentum from the first edition of the esteemed annual art event, introduced by Richard Mille in partnership with Louvre Abu Dhabi in 2021. By extending to all countries of the Gulf Cooperation Council (GCC) countries, this much-anticipated second season broadens the reach and impact of the award.

An unprecedented exploration of the region's thriving art scene, Art Here 2022 shines a focused spotlight on the visionary perspectives of 10 diverse GCC-based artists, selected by a distinguished five-member jury of renowned art collectors, curators, and critics. One finalist will be designated as the recipient of the 2022 Richard Mille Art Prize.

The inaugural edition of The Richard Mille Art Prize in 2021 was dedicated to showcasing the talents of UAE-based contemporary artists. The winner, Bahraini-American artist Nasser Alzayani, was awarded a cash prize of $50,000 at a high-profile ceremony attended by Pharrell Williams along with the region's leading patrons, art collectors and connoisseurs at Louvre Abu Dhabi. Expanding across the GCC, the art prize is further elevated this season, with a $60,000 cash prize reinforcing the winner's artistic achievement.

The works of the 10 finalists competing for the Richard Mille Art Prize are on show in the Forum of Louvre Abu Dhabi until 19 February 2023. Exploring the timeless themes of "icon" and "iconic" through the lens of contemporary art, Art Here 2022 unearths the practices and perspectives that are revolutionising the realm of art.
Published on 2023-01-20